SEESEM is derived from the combination of SEE and SEM. SEE means to see, which means to see with eyes, and SEM is the abbreviation of scanning electron microscope, which is a kind between transmission electron microscope and optical microscope. Means of observation. We take this meaning to enable industrial inspection to truly realize the same as seeing the inside of the equipment with the eyes, to find minor defects more accurately, and to save customer costs.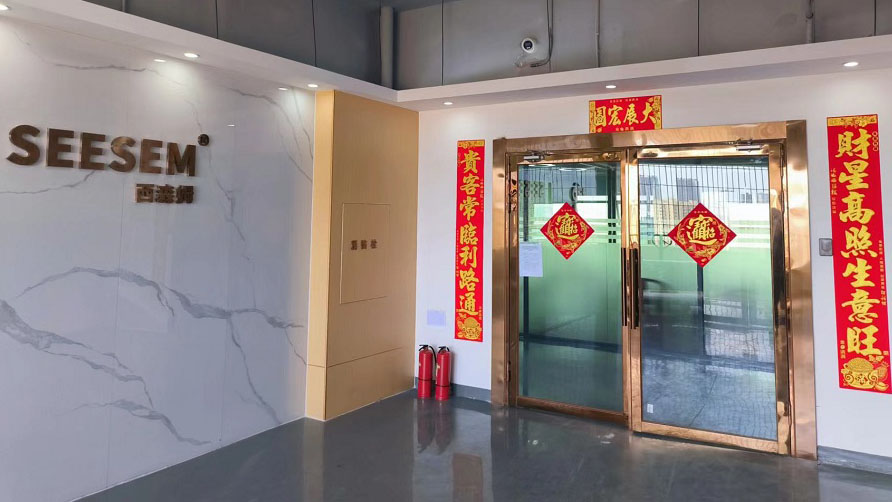 Since its establishment, SEESEM has actively carried out the design and research of industrial endoscopes based on independent innovation, breaking through numerous barriers and breaking the monopoly of foreign technology. It has also developed the first 1.6mm ultra-fine omnidirectional steering in the industrial endoscope industry. World-class high-end products represented by self-developed ultra-megapixel industrial endoscopes can meet the needs of electric power, petrochemical, metallurgy, construction, fire protection, scientific research, public security, and military industries. At the same time, the company integrates advanced technical equipment and advanced technical talents, is equipped with a complete industrial chain, can provide customized services for industrial endoscopes, and has also formed a swift response mechanism internally. It only takes 5 hours for the customer to confirm customized product production, saving the customer's time.
SEESEM has an R&D and production center of more than 1,200 square meters and has assembled a senior team of software, hardware, structure, optics, and other engineers who have been engaged in visual inspection for more than ten years in mainland China and Taiwan. Through years of customer service, I Accumulated rich experience in product application and development and formed industrial endoscope products far superior to similar ones in both industrial and civil fields. Products have related supporting equipment from raw material production and processing to finished products and are operated by professional technicians from machining to assembly. After the show, the company's products must pass multiple quality inspections, and they can only be stored after passing the ISO9001 quality standard inspection. We also pay attention to customer service and are equipped with a comprehensive office service center of more than 500 square meters to provide customers with one-to-one services 24 hours a day, all year round.
In recent years, we have been engaged in aerospace, civil aviation, automobile manufacturing and maintenance, military manufacturing, special equipment inspection and testing, municipal pipeline bridges, petrochemical, electric power (gas, coal, hydropower, and wind power), nuclear power, rail transit and other industries in mainland China. The field provides a large number of industrial video-scope products. SEESEM focuses on endoscopes, industrial endoscopes, pipeline endoscopes, video endoscopes, three-dimensional measurement endoscopes, automotive endoscopes, high-definition endoscopes, police endoscopes, etc. A visual inspection manufacturer that develops, produces, and provides customized solutions for users.
Shenzhen SEESEM Automation Technology Co., Ltd. has successively passed CE certification of all series of products and ISO9001, ISO45001, and ISO14001 product quality system certification. SEESEM S40 industrial video borescope is a cost-effective industrial video scope launched by SEESEM. The product has passed Pipeline IP68 certification, host IP54 certification, and high and low-temperature certification of the whole machine; SEESEM S70 high-definition electric touch industrial video scope is a high-quality electric industrial video scope launched by SEESEM. The product has a large screen and high resolution (1920× 1200), high-precision (3D measurement model), etc.; among them, the S40 series with a pipe diameter below 1.6mm introduces 360° omnidirectional steering, leading the world. In addition, an ultra-high-definition megapixel camera is independently developed, surpassing the same model imported Camera clarity because of its focus. Hence, the professionalism, SEESEM aims to provide industry-leading visual inspection products.
SEESEM product certificate:

SEESEM enterprise ISO certification:

SEESEM Enterprise Credit Certificate:


SEESEM's products
---
An industrial video borescope (a peeping mirror) is a special non-destructive testing equipment in the testing industry. It is suitable for inspection and observation of places that cannot be directly observed by the human eye (such as automobile assembly, automobile casting, Mechanical parts, pressure vessels, power systems, wind power, chemicals, mechanical equipment, railway locomotives, etc.), can be detected without disassembling or destroying the assembly and stopping the operation of the equipment, improving the detection efficiency and the safety performance of the equipment.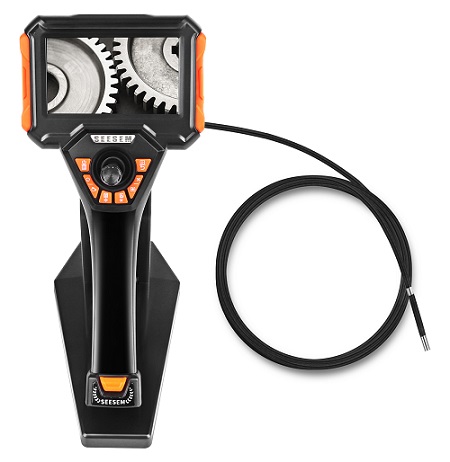 An automobile endoscope is an endoscope especially designed for the field of automobile manufacturing and maintenance. It is mainly used for detecting and diagnosing automobile engines, which significantly reduces the repair time and cost, and also avoids damage caused by repeated disassembly and assembly of parts. It can also powerfully show its positive effect on the cleaning and maintenance of automobile engines.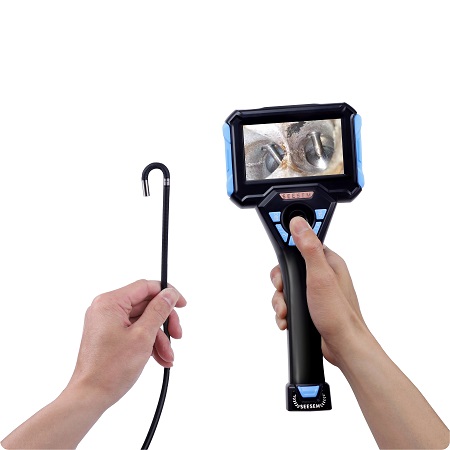 The high-definition electric industrial endoscope, 7-inch touch display screen, 1080P ultra-high-definition image, supports upgraded three-dimensional measurement, and can measure length, depth, and area. There is no error in long-term measurement, and the accuracy is below 0.01mm.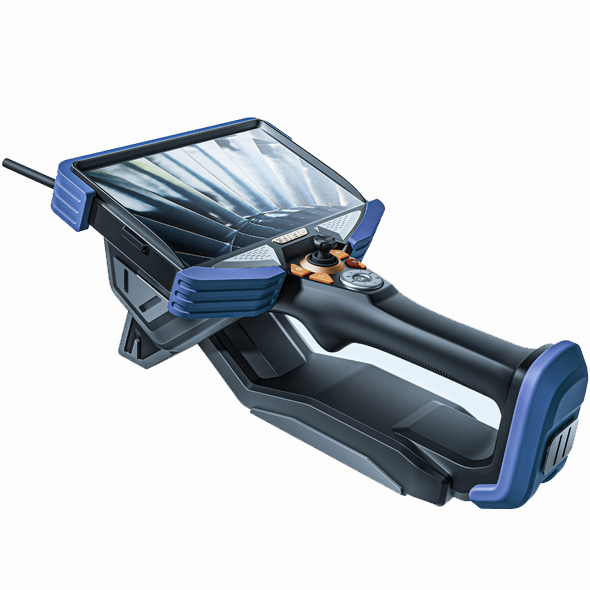 Endoscope products with ultra-fine diameter, 1mm 160,000-pixel endoscope.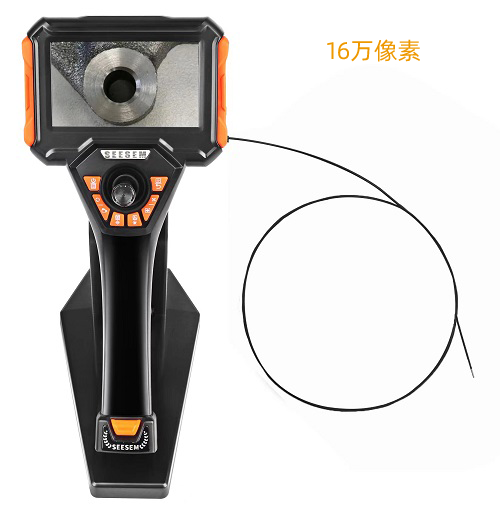 The police endoscope is a hose endoscope launched by Sisom, which is used in public security, armed police, security, and other industries.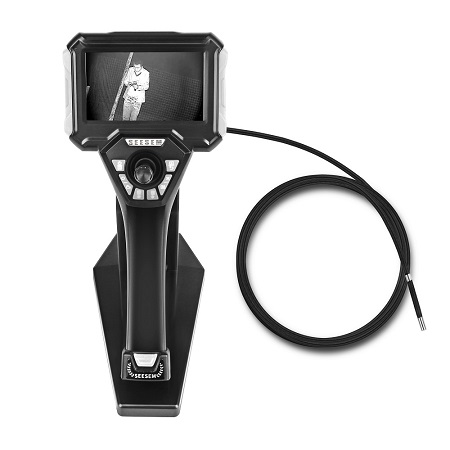 The G series crawling robot endoscopic inspection system is a pipeline inspection product based on a bionic crawling platform, a color camera unit, a platform intelligent control unit, a control image recording and processing terminal, an auxiliary lighting source, and an intelligent take-up device. The crawling robot endoscopic inspection system is used in pipeline inspection, mine inspection and exploration, tunnel inspection, earthquake search and rescue, fire rescue, disaster assistance, power inspection, anti-terrorist explosives, military investigation, high temperature, high radiation, toxic environment, and other fields.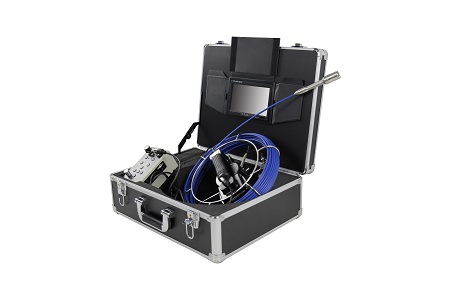 Other endoscopes:
Shenzhen Sisenmu Automation Technology Co., Ltd. Products: flexible micro-endoscope, rigid micro-endoscope, ultraviolet endoscope…
Display of SEESEM product usage effect: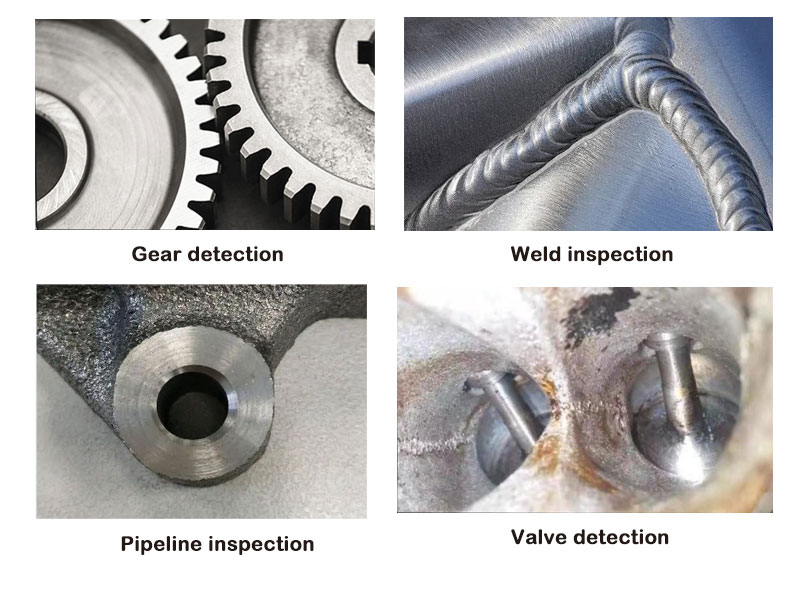 Factory service of SEESEM
Suppose you don't want to buy products. In that case, SEESEM provides a complete set of industrial videoscopes for rental and training on using industrial videoscope products, which are high in quality and low in price and can meet your various needs. Please call to inquire about the relevant fees.
With ten years of experience in industrial endoscope testing, it is suitable for some enterprises to test customers with instruments that are used less frequently.
It has many software, electronic, structural, and optical engineers, so it can fully respond to customers' industrial endoscope customization service needs. It suits enterprises with complex detection environments requiring multiple functional support and one-to-one complete customization services.
The company is equipped with a complete after-sales maintenance service department. Most industrial endoscopes on the market can be repaired if damaged, including the repair of foreign industrial endoscope brand products. The cost and price are low. Welcome to consult.
SEESEM Mission: Integrity, Service, Struggle, and Development
Honesty and trustworthiness are not only the foundation of being a human being but also the foundation of the survival and development of an enterprise. Sisom puts it first. Any business is based on honesty and trustworthiness, followed by interests, to achieve corporate reputation and interests. Good harvest.
We serve you all the way, and customer service is one of our long-term commitments. If we are not your close contact, one of our reseller partners is. No matter who you are, you are the core of a customer. From pre-sales demonstration to after-sales training, daily maintenance, and emergency repairs, we will serve you for the first time. With dedicated personnel and repair spare parts stocked in each area, we have many prototypes. You'll enjoy the most extended period of prototype ownership at the lowest cost in the industry.
Well aware that if you don't advance, you will retreat, strive to keep up with the times, constantly develop and update iterative products, stick to your heart, and aim to contribute to industry-leading visual inspection products.
We regard each customer as a partner, provide continuous support, long-term service, and expert advice on technology applications, and produce products that satisfy customers through feedback, research, and development.