Introduction:
In the realm of industrial inspections, having reliable and advanced equipment is paramount to ensure efficiency, accuracy, and safety. One company that stands out in the field is our China-based industrial videoscope manufacturer. With a commitment to innovation, superior quality, and cutting-edge technology, we have established ourselves as a trusted leader in the industry. Read on to discover how our company is revolutionizing the world of industrial videoscopes.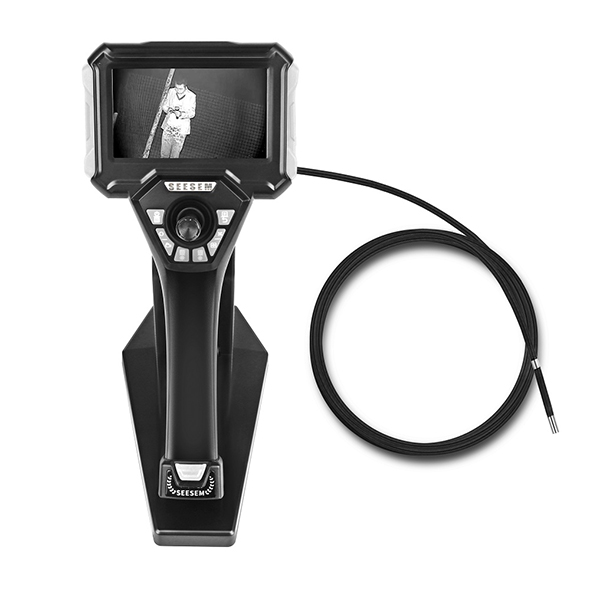 Commitment to Innovation:
At our industrial videoscope manufacturing facility in China, innovation is at the heart of everything we do. Our team of experienced engineers and technicians are continuously pushing the boundaries of technological advancements to develop state-of-the-art videoscope solutions. By staying at the forefront of industry trends and investing in research and development, we bring you products that incorporate the latest features and functionalities, setting new standards in the inspection domain.
Uncompromising Quality Standards:
Quality is the cornerstone of our manufacturing process. We adhere to rigorous quality control measures at every stage, from the selection of raw materials to the final product assembly. Our industrial videoscopes undergo meticulous testing and inspection procedures to ensure that they meet and exceed industry standards. By employing stringent quality checks, we guarantee that each videoscope leaving our facility is of exceptional quality, providing reliability and accuracy in even the most demanding inspection environments.
Cutting-Edge Technology:
Embracing cutting-edge technology is what sets our industrial videoscopes apart. We integrate advanced imaging systems, high-resolution cameras, and state-of-the-art illumination technology into our products. This combination allows for clear and detailed visuals, enabling inspectors to identify defects and anomalies with utmost precision. Our commitment to incorporating the latest technological advancements ensures that our videoscopes deliver unmatched performance and empower professionals to conduct thorough inspections.
Customization and Adaptability:
We understand that each industry and inspection application has unique requirements. That's why we offer customization options to tailor our industrial videoscopes to your specific needs. Whether it's the length and flexibility of the insertion tube or the functionality and control options, our team can work closely with you to design a videoscope that perfectly suits your inspection tasks. Our adaptability and willingness to cater to individual customer requirements make us a preferred choice for businesses seeking personalized videoscope solutions.
International Standards and Certifications:
As a reputable industrial videoscope manufacturer in China, we are committed to upholding international standards and certifications. Our products comply with stringent quality and safety regulations, ensuring that they meet the expectations of customers worldwide. With certifications such as ISO 9001 and CE, you can be confident in the reliability, performance, and safety of our industrial videoscopes.
Global Reach and Customer Support:
While our manufacturing facility is based in China, our reach extends globally. We have established a strong distribution network, enabling us to serve customers in various countries and industries. Additionally, our dedicated customer support team provides timely assistance, addressing any queries or concerns you may have. We believe in building long-lasting relationships with our customers by delivering exceptional products and offering reliable after-sales support.
Conclusion:
As a leading industrial videoscope manufacturer based in China, we are committed to revolutionizing the inspection industry with innovative and high-quality solutions. Our dedication to technological advancements, uncompromising quality standards, customization options, and global customer support sets us apart from the competition. Choose our industrial videoscopes and experience the power of cutting-edge technology, precision, and reliability. Contact us today to learn more about our range of products and how they can elevate your inspection processes to new heights.