QS40 high-temperature resistant video endoscope application fields:
---
Automobile precision manufacturing and maintenance, precision machining and manufacturing, and quality inspection of oil nozzles and pumps.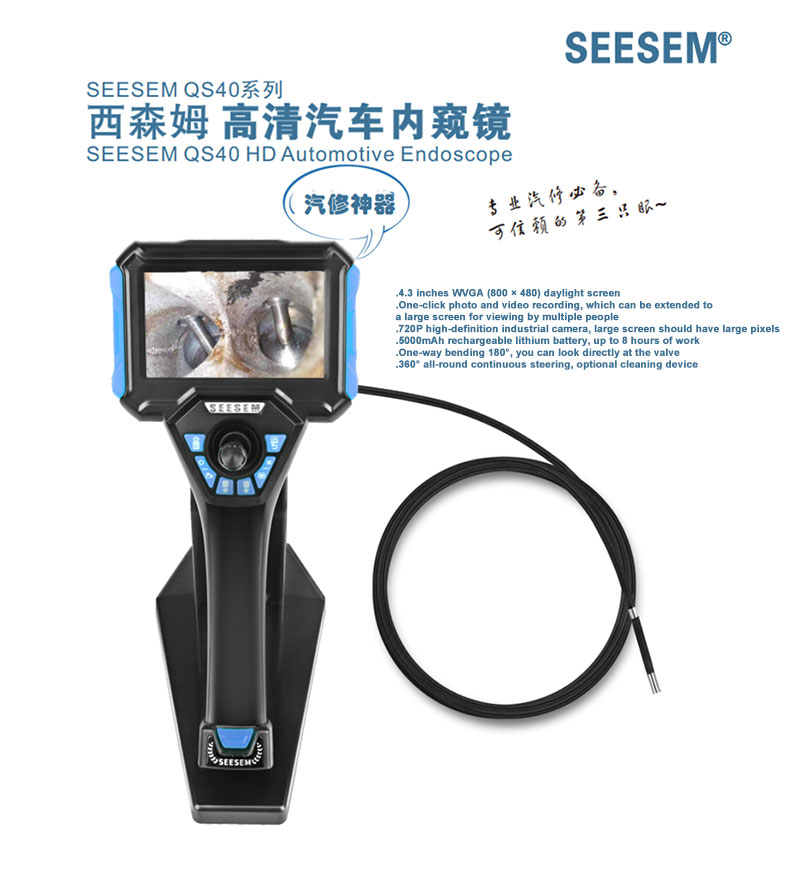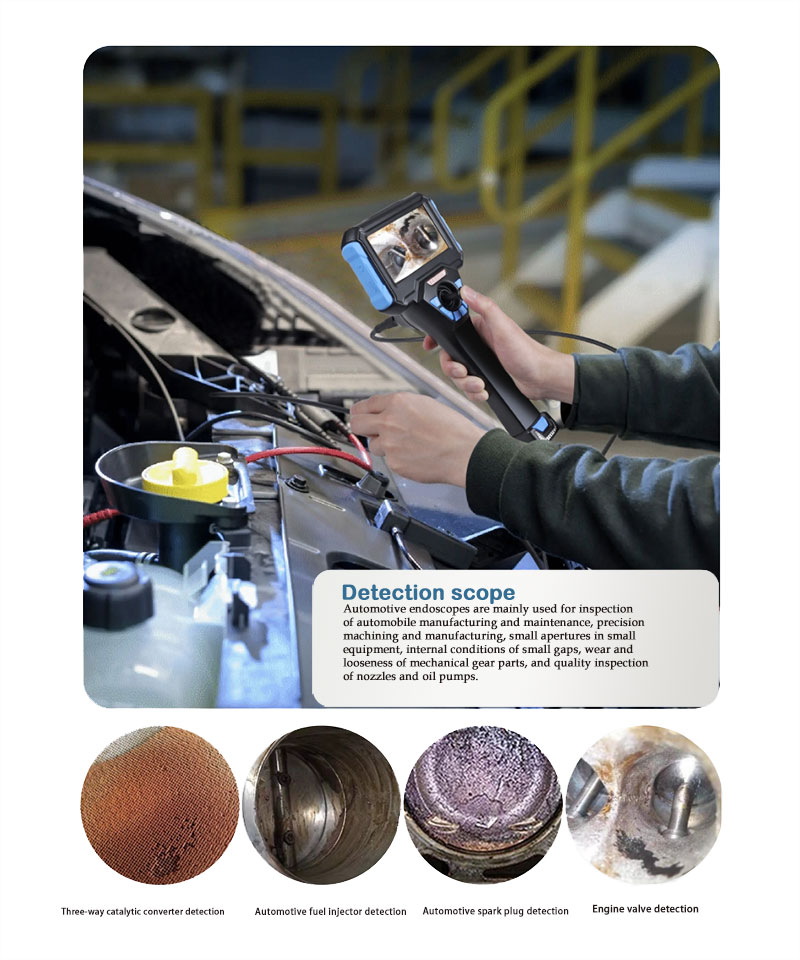 Comparative advantages of QS40 high-temperature resistant video endoscope:
---
1. Easy to carry, easy to operate, clear image;
2. Self-developed software system, updated in real-time, supports remote software upgrades;
3. Responsible for the appearance, the color can be customized, and the stock is sufficient for delivery in seconds;
4. Ten years of precipitation, excellent functions, lower prices, and more favorable prices for large quantities;
5. Large daylight screen, 32G large memory, can be equipped with cleaning device;
6. 5000mAh rechargeable lithium battery, longer use;
7. A high-temperature setting can be added, which can reach a high temperature of 200°, and the maximum temperature is 1000°, please consult customer service.
*Pipeline waterproof has been upgraded to IP68 waterproof
*Support customized 300℃-1500℃ high temperature resistant industrial endoscope