This ultra-fine endoscope is 0.78mm, 10,000 pixels, without steering. If you have requirements for pixels, you can choose 1.0mm 160,000 pixels, and it will gradually develop to 1mm 1 million high-definition pixels (currently 2.8mm with Turning to mega high-definition pixels), so stay tuned!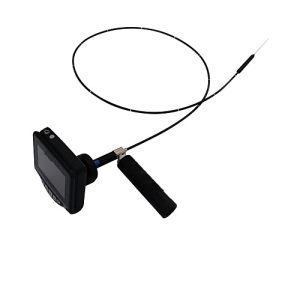 Product introduction:
---
This ultra-thin fiber optic endoscope conducts images through ultra-thin image transmission fibers, light transmission, and illumination through optical fibers. It can directly observe pictures with the naked eye through optical eyepieces. Multiple people watch and make judgments simultaneously, and the scanned images can be photographed, recorded, and stored through the image processing system to achieve the effect of evidence collection.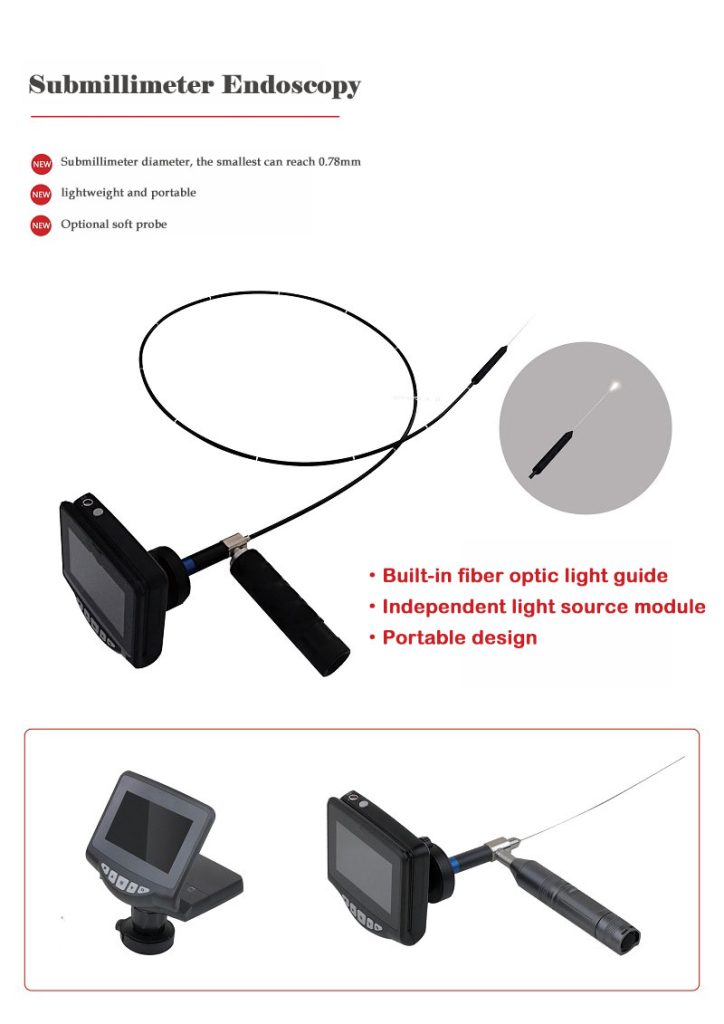 Technical Parameters
---
Working hose
1. Hose diameter: 0.78mm (the thinnest can be 0.66mm).
2. Hose length: standard 600mm (up to 2 meters).
3. The working hose is a waterproof, oil-proof, weak acid and alkali resistant.
4. The working hose is made of flexible polyimide.
Optical lens
1. Adopt miniature optical lenses and import quartz image fiber to conduct the image.
2. Field of view: 90°.
3. Angle of view: 0°.
3. Depth of field: 2~30mm.
4. Optical eyepiece magnification: 65 times.
5. Image elements: 10000 or 30000 optional.
Lighting method
Imported fiber optic light transmission lighting.
Way of observation
1. Through the optical eyepiece of the endoscope, the image can be directly observed with the naked eye.
2. It can also be equipped with a unique display system for the endoscope to realize the observation on the display screen.
Dedicated display system
1. CCD resolution: 2 million pixels.
2. Display: 3.5-inch high-definition LCD.
3. Video resolution: 1920*1080.
4. Power supply mode: lithium battery power supply and the battery life of a single battery is 4 hours.
5. Built-in memory card capacity: 32G.
6. Optical lens mount: 32 times magnification.